Please join us for a pre-concert intro session at 6:15
The Winter Of Our Discontent is an unconventional dramatic-recital that combines texts by William Shakespeare with the contemporary music of Hans Werner Henze and the historical music of John Dowland, Thomas Campion and Robert Johnson to conjure the spirits of Shakespeare's most dramatic characters: Richard III, Juliet and Lady Macbeth. This staged recital blurs the boundaries between the historical and the contemporary, the musical and the dramatic, the real and the imaginary.
Since its debut, The Winter Of Our Discontent has been presented at the 2015 Venice Biennale, the 2015 Shakespeare and Scandinavia Conference at Kingston University (UK), Garrick's Temple To Shakespeare (UK), as well as the 2014 Doctors in Performance Festival and Conference in Finland and the 2014 EuroClassical Online Festival. During the 2015 – 2016 year, the project will debut at the Lux Musicae Festival and the Tampere Guitar Festival in Finland, and at the Liederwölfe Opera Peep Show in Toronto.
Art Exhibit Frank Levine
I attended Saint Martin's School of Art, London, England in the late 1950's and worked as a designer in the thriving London fashion industry. Although I changed career, painting and fashion have remained an ongoing interest and I have produced a wide variety of quasi-impressionistic work over the past four decades primarily acrylics on canvas.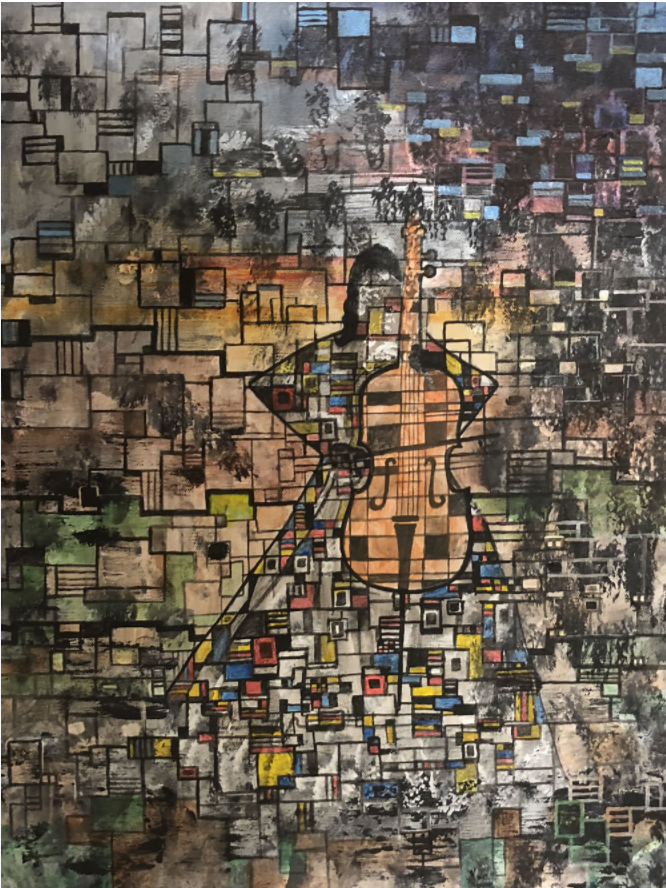 6:15 Intro Session - KPU Guitar Trio
The KPU Guitar Trio is comprised of students from the Kwantlen Polytechnic University music program. Lucas McKinnon, Kyle McEwan, and Robert Crews will be performing works by Piazzolla, Granados, and Bellinati.